PAPERLESS BILLING / ELECTRONIC DELIVERY
Paperless Billing is also known as eBilling or Online Billing or Electronic Bill Payment & Presentment (EBPP).  Although every organization may implement it slightly differently, the common element is the ability to create a bill and deliver it to the consumer via an electronic channel such as Web, Email, or Mobile App. Our solution suites allow us to manage your billing process from data processing, to document creation (PDF, HTML, etc), to print & mail, to paperless billing, and payment collection.
61% of Canadians have purchased in-store in the past six months after receiving an ad in the mail (against 34% of Canadians purchasing in-store after receiving an email).
39% of Canadians have purchased online in the past six months after receiving an ad in the mail (against 27% of Canadians purchasing online after receiving an email or seeing an online ad).
52% of promotions and redeemed coupons are received through direct mail.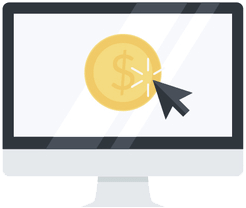 Paperless Billing
We design and build custom workflows and solutions which can perform all or part of your billing process.  Most commonly we accept raw data from ERP systems, process that data, create personalized Bills / Invoices / Statements, and then deliver that bill through a Paper (print & mail) or Paperless (web, email) delivery channel.  Additionally, we can enable a "Pay Now" process to accept credit card payments from your customers.
Our proprietary web portal will archive all of your bills in a secure archive. Billing Agents and CSRs can login to search and view any of the bills. Consumers are notified via email when they have a new bill available. They can then login to view the bill.
Process ERP data
Generate personalized bills
Deliver bills via traditonal Print & Mail
Deliver bills via Email and Web
Track electronic Delivery and Views
Accept online Payment
Archive all Bills in a secure vault
Electronic / Paperless Delivery
Outside of true 'billing' workflows, many other organizations have taken advantage of the immediacy of delivering ANY type of document electronically via Web or Email. These documents may include loyalty summaries, insurance forms, agreements, and any other personalized document.
Virtually any document can be generated and saved in the secure archive, and then pushed out to the consumer via email or web.
Reduces production costs
Eliminates postage costs
Improves speeds to consumer
Enables ability to track and report on delivery and views
Take action if not viewed
Grant and Deny access as needed